Do you have classic memories of WITY?  We want to feature your story or photos!
Send your information today to andrew@wityradio.com and share your memories of the good ol' days.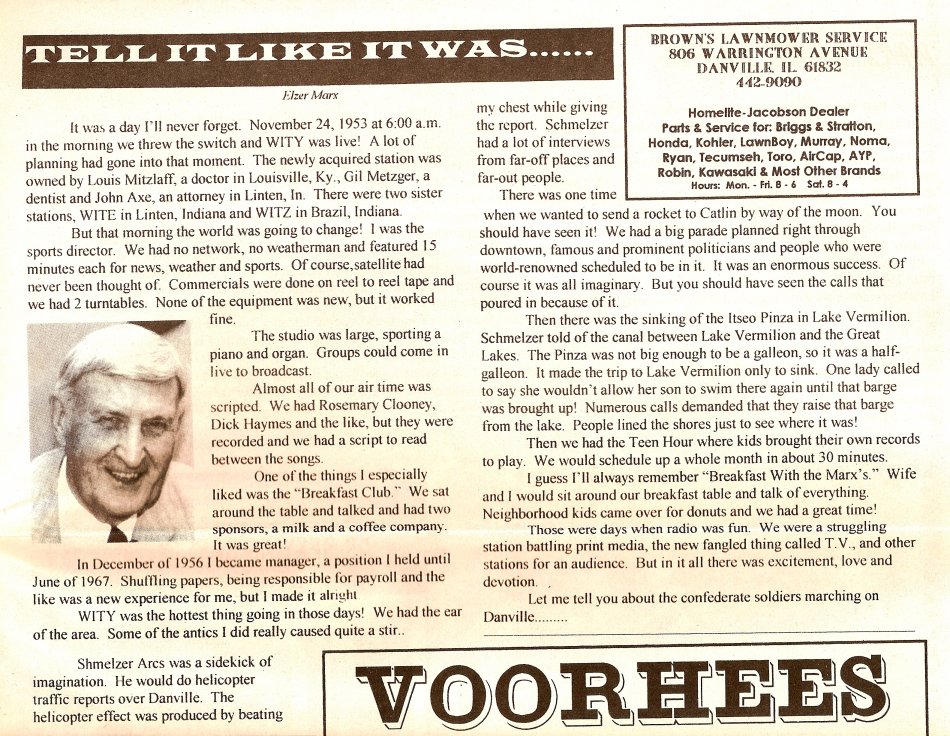 45th Anniversary WITY Newspaper
Reflections of Elzer Marx, Sports Director 1953-1956
General Manager 1956-1967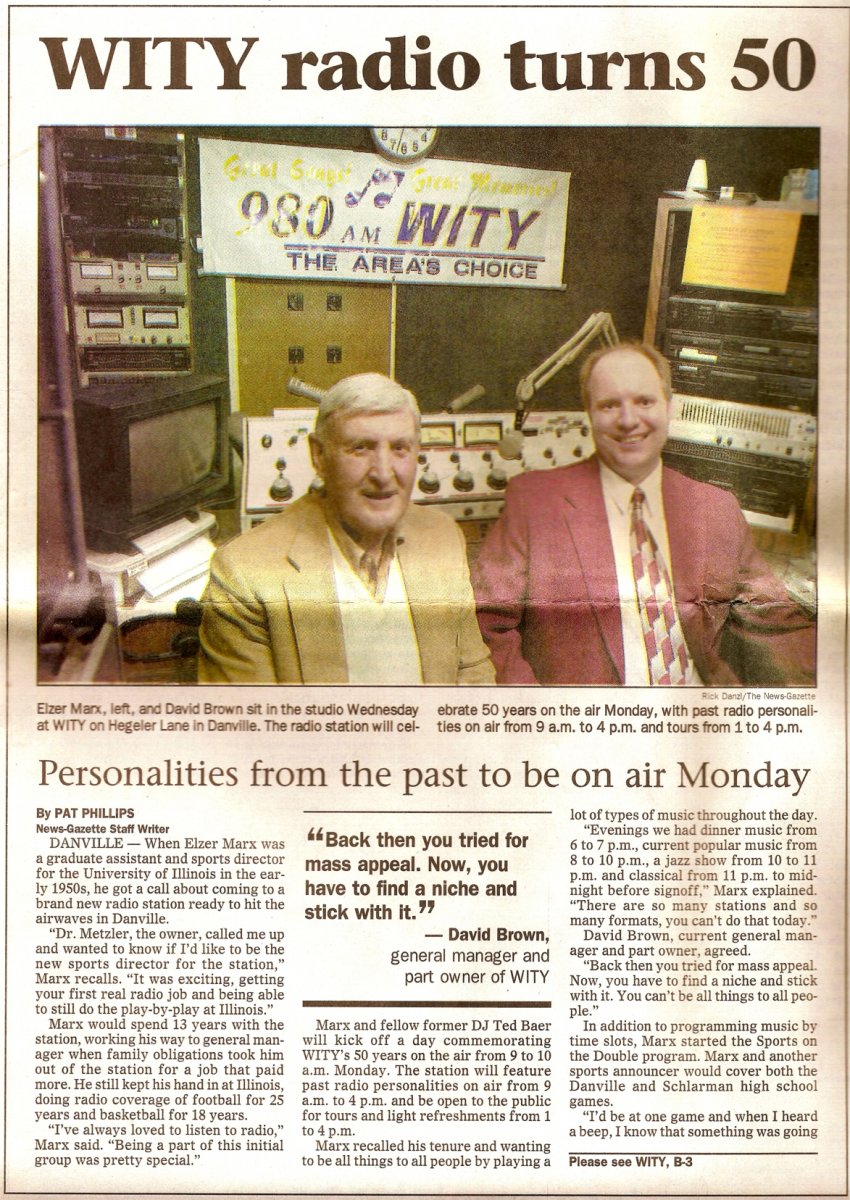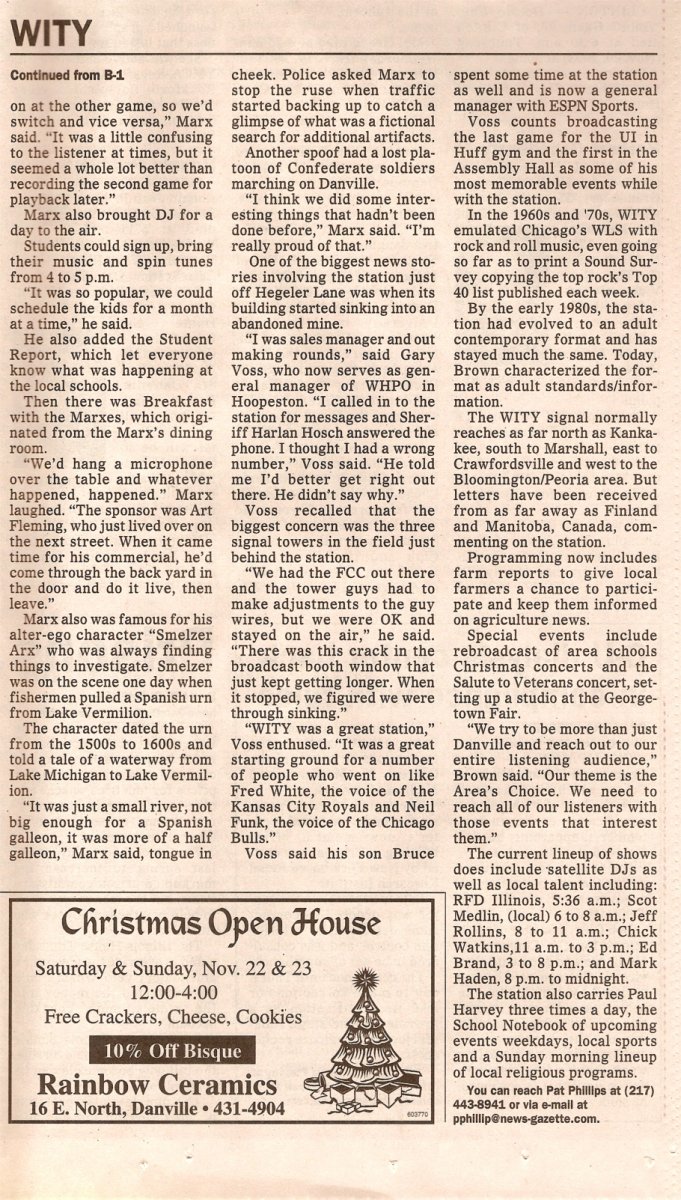 WITY's 50th Anniversary article from News-Gazette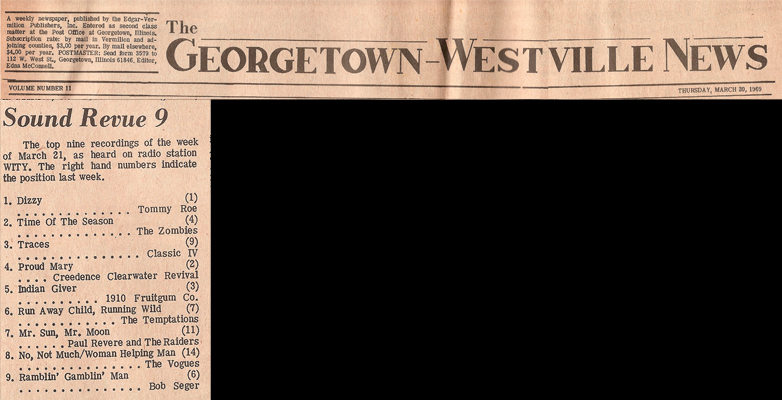 The Georgetown-Westville News featured the Top 9 songs each week during the 1960s.
This example shows the Classics IV at #3 and The Vogues at #8,
both groups featured by WITY at the Georgetown Fair in 2009 and 2010, respectively.
Louis Mitzlaff II, former General Manager
Bill Craig, former DJ
Bill Craig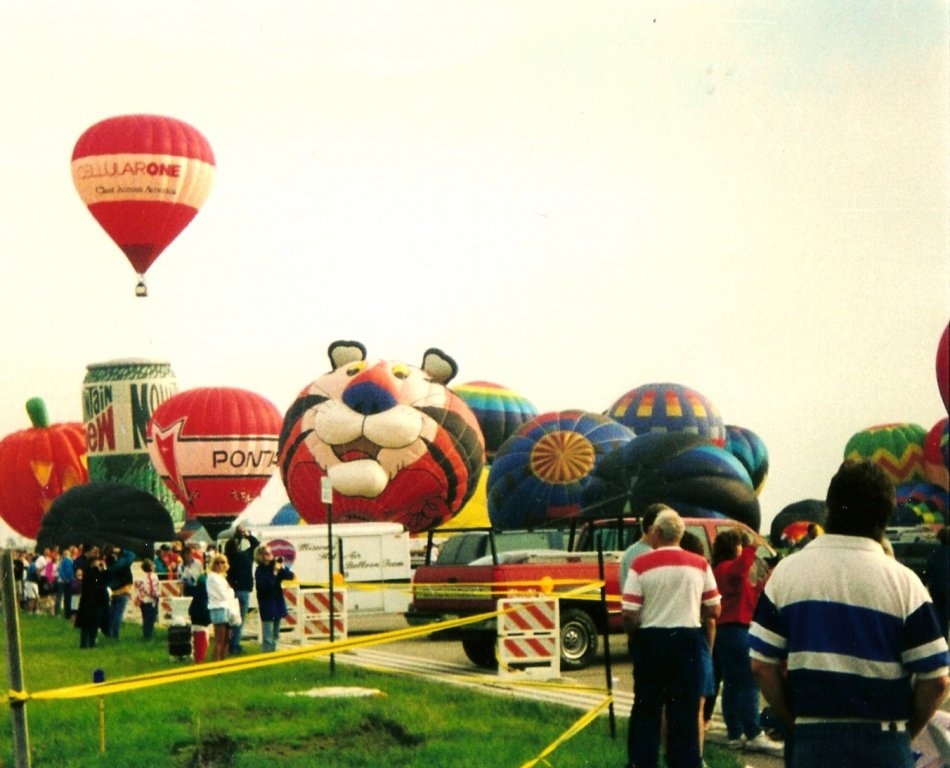 During the 1990s, Danville was host to Balloon Classic Illinois. WITY remembers.
How about you?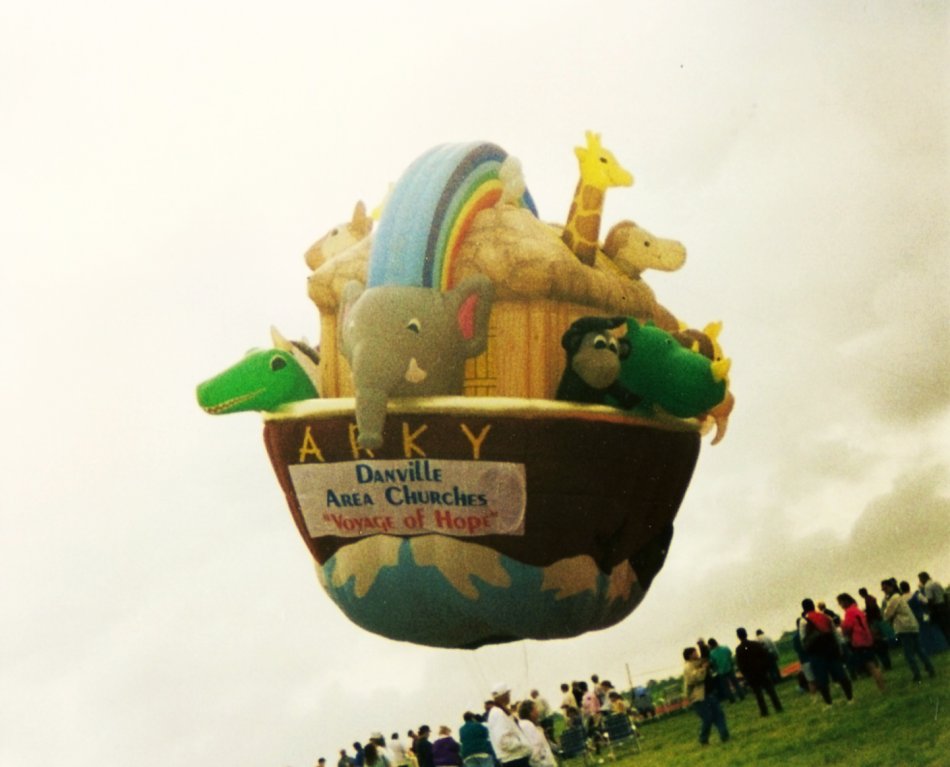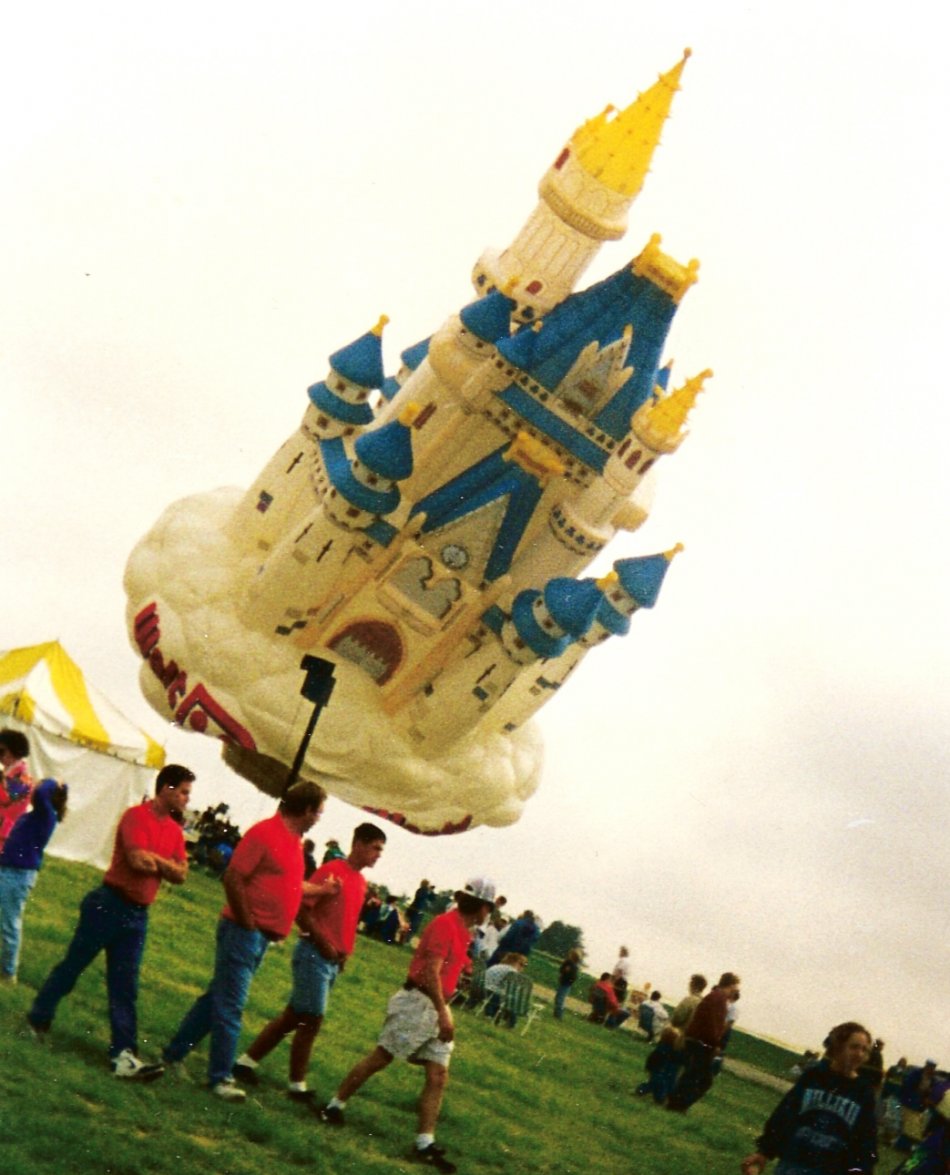 WITY has hosted The Lettermen in concert a couple times over the years. This shot was taken at The Beefhouse in Covington, Indiana, with employee, Linda Murphy, in 1998.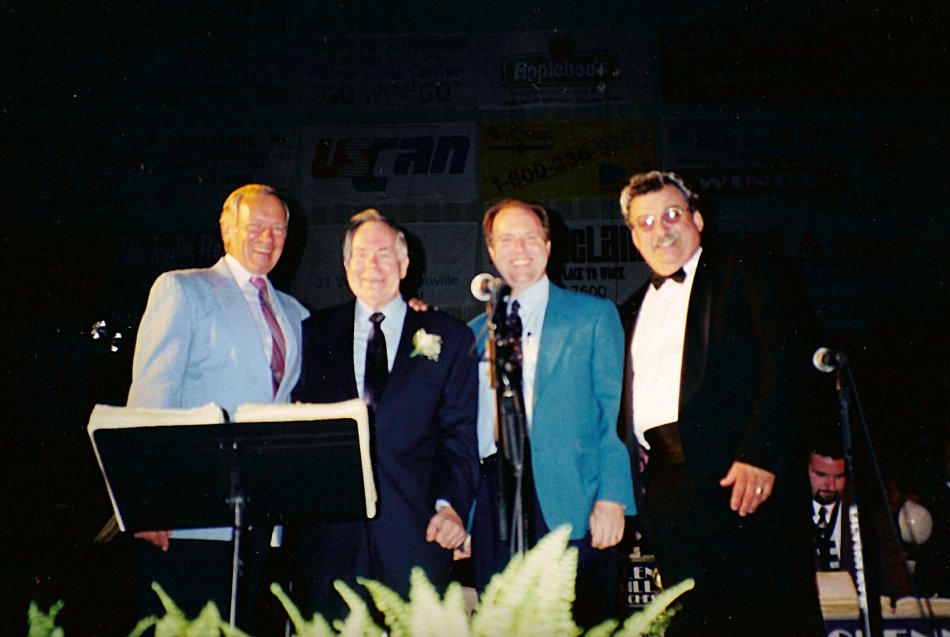 WITY hosted the Glenn Miller Orchestra in 1999 at the David S. Palmer Arena in Danville.
Photo features Host, Don Kennedy of Big Band Jump,
WITY General Manager David Brown,
and former employee Ted Baer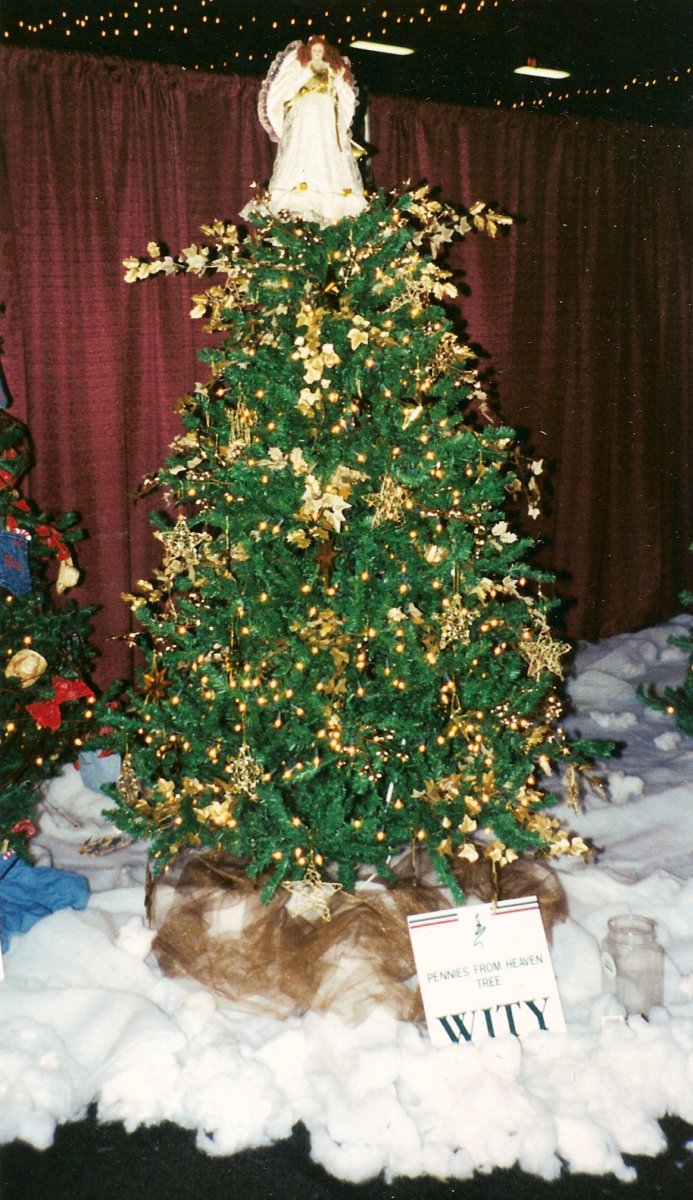 Danville's Festival of Trees celebrated its 15th anniversary in 2011.
We've supported the event throughout the years. This is our tree in 1999.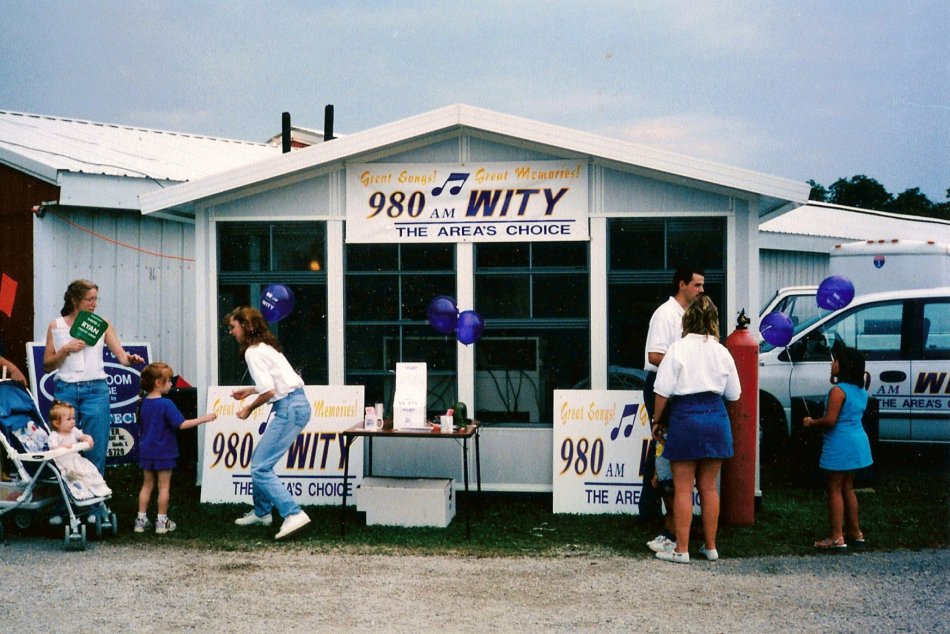 The Georgetown Fair is one of our favorite times of the year. Our involvement has grown throughout the years as we have helped to develop and feature new attractions such as the Barnyard Tractor Pull and our Wednesday night concerts.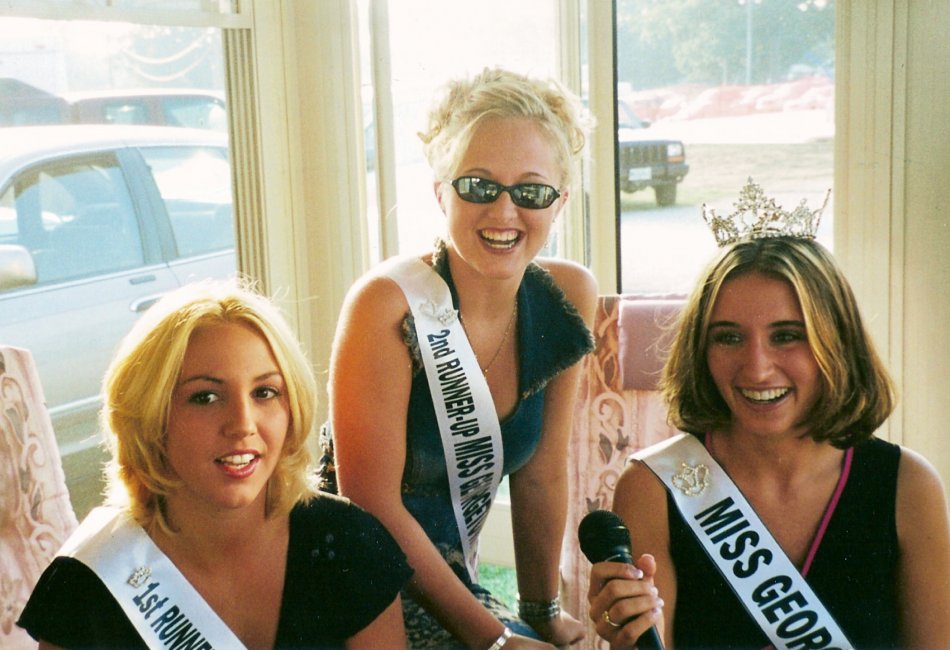 2003 Miss Georgetown Fair, Lisa Jackson, and her court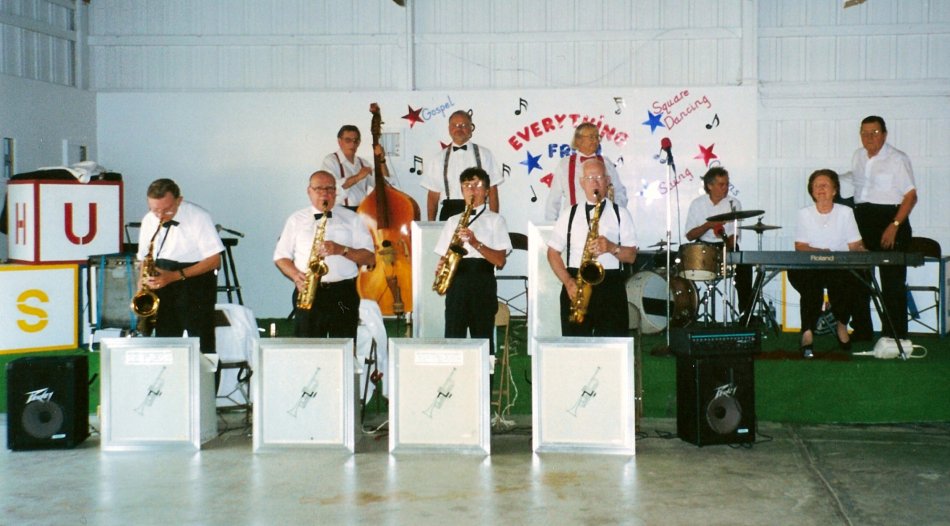 Gene Trimble's Big Band has been a Georgetown Fair crowd-pleaser for years!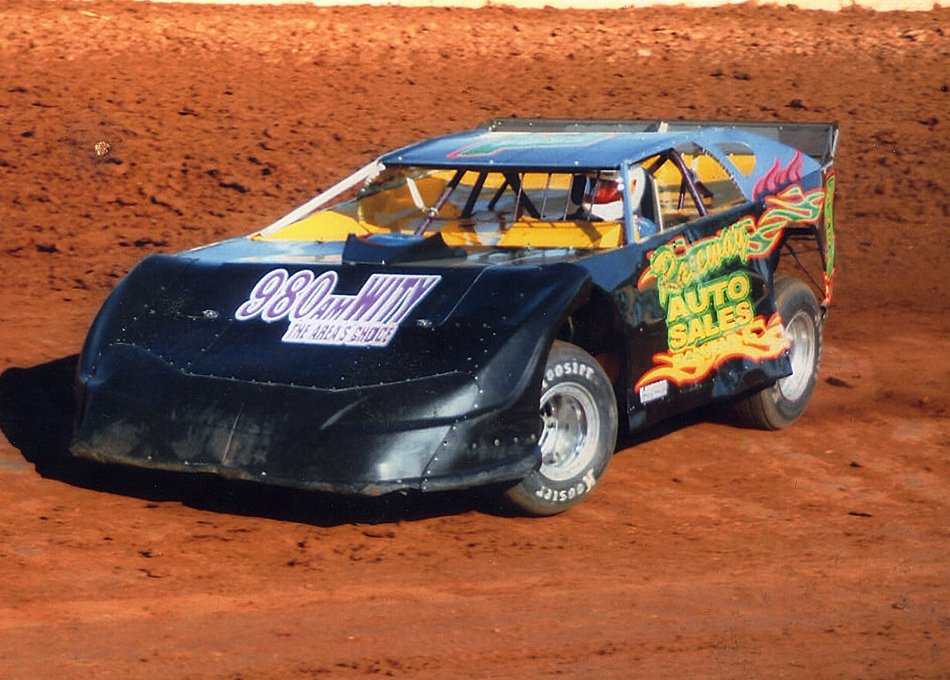 Modified Division
2004 Track Champion - Kamp Motor Speedway
2004 Second in Points - Vermilion County Speedway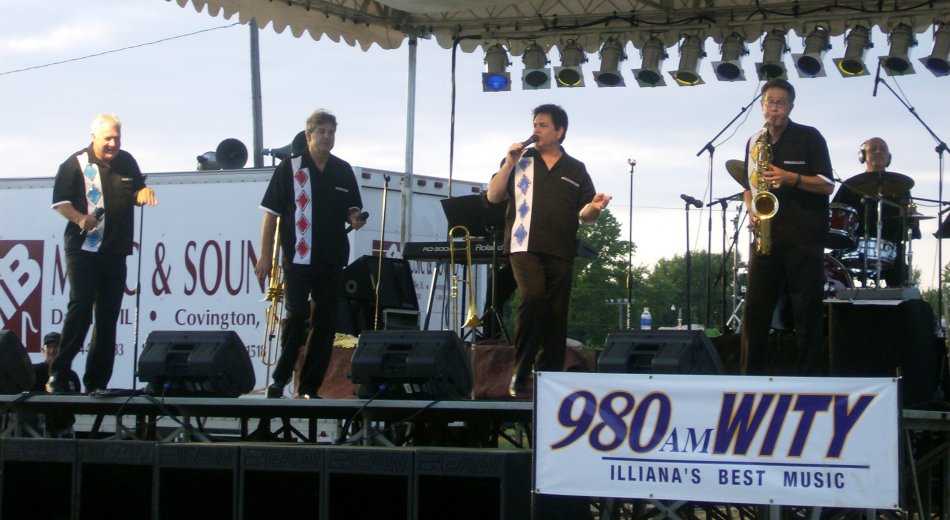 The Diamonds live at the 2007 Georgetown Fair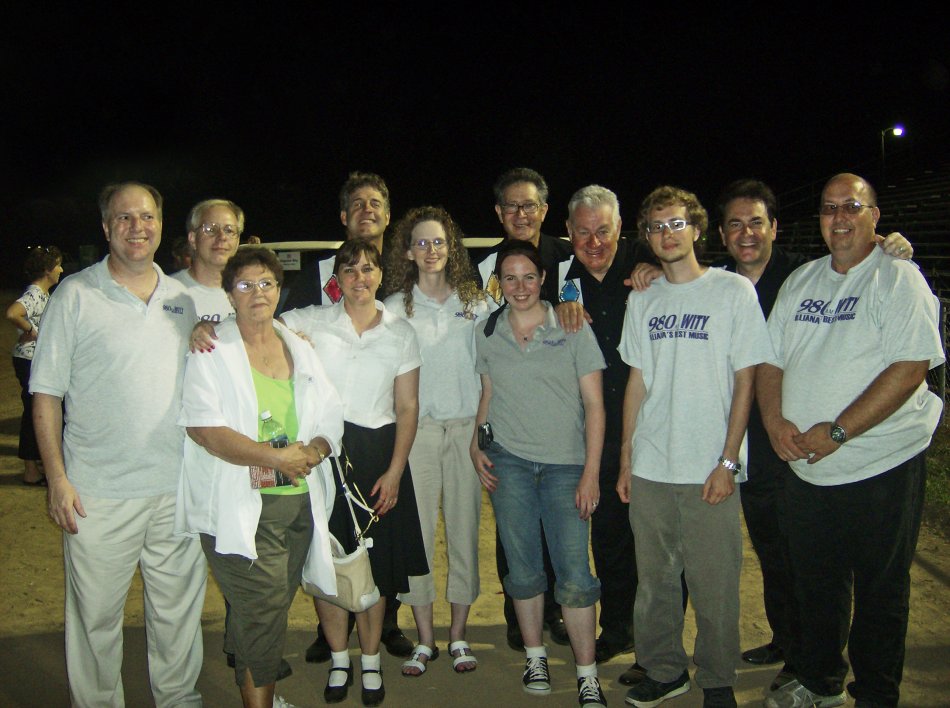 WITY with The Diamonds - 2007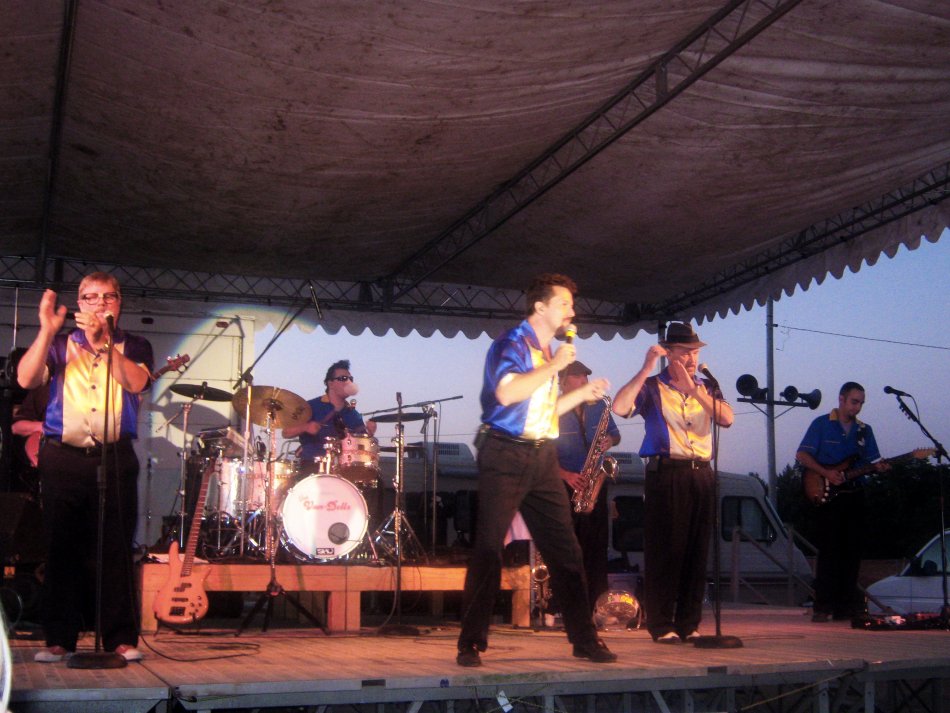 The Van Dells live at the 2008 Georgetown Fair
Lane Baldwin of Danville Foodstock interviewed
by former WITY employee, Lora Jacobson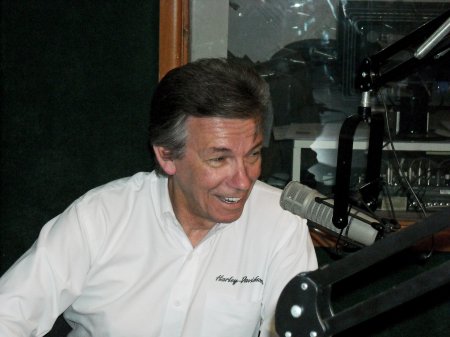 Tom Garrett of The Classics IV interviewed
before their live performance at the Georgetown Fair in 2009.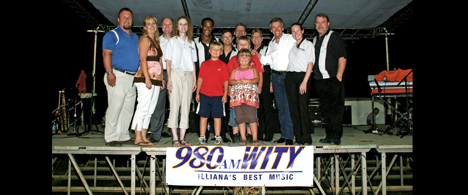 Sponsors Warrick Ford and WITY with The Classics IV.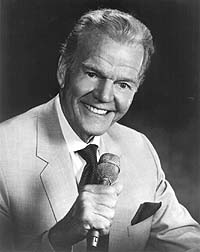 We remember Paul Harvey
(September 4, 1918 – February 28, 2009)
WITY's own Bill "Hotwheels" Burnside living the Richard Petty Experience at Indianapolis Motor Speedway in 2010.
WITY remembers Don Ward and Ted Baer
WITY recently lost two of our close family members. Donald E. Ward was President of Vermilion Broadcasting Corporation that owned WITY from 1981 to 2009. Mr. Ward grew up in Illinois and graduated from the University of Illinois School of Law in 1955. He practiced communications law in the Washington, DC, area for over 40 years. In 1981, Mr. Ward purchased WITY from its original owners along with local attorney and classmate, Dick Bates. Mr. Ward became the sole owner in the late 80s.
In 1994, Mr. Ward brought David Brown from Iowa to manage WITY as the general manager. Later, Mr. Brown became part owner, and eventually purchased WITY at the end of 2009 so Mr. Ward could fully retire from broadcasting. David Brown had known Mr. Ward since 1991 and welcomed the opportunity to come to Danville. According to Brown, "It was an absolute honor and pleasure to work with and for Mr. Ward. He was not only my boss but a true friend as well. He supported local broadcasting and WITY greatly."
Mr. Ward leaves behind his wife, Sanae, 4 children, and several grandchildren. He will be greatly missed.
Another family member passed away on December 11. Ted Baer started his career at WITY radio and had the opportunity to move on to larger markets in several states. Baer came back to WITY to finish out his radio career about 15 years ago. David Brown remembers Mr. Baer as very loyal to the radio station and a true team player.
Ted was born in Danville in 1941 and graduated from Danville High School in 1959. He later attended Danville Junior College and served in the United States Air Force from 1962-1966. Ted was a member of Congregation Anshe Knesset Israel in Danville for several years, until its closing. He also owned Baer's Clock Shop from 1993-2010.
He is survived by his wife, Maryellen, his five children, and brother, Milton. Ted had never met a stranger and loved to tell stories with a personality could light up any room. He will be remembered as an outstanding radio personality, a good friend, and a memorable part of WITY.
My name is Joe Harvat and, forty years ago, I served as News Director for WITY.  I moved from Akron, Ohio to take the job on December 26, 1977.  Little did I know that, about a month later, I would find myself in the middle of one of the biggest weather stories of my journalistic career.
My first newscast in those days was at 6 AM.  I typically made a stop at the "cop shop" first to check the overnight arrest reports, so my alarm clock was set for 4.  On the morning of Thursday, January 25, 1978, however, I didn't need the alarm.  The wind started to howl not long after midnight so I spent those early morning hours awake, periodically looking out as snow began to blow horizontally past my window.
When I determined there would be no sleep for me, I got up and made a quick breakfast, not grasping the enormity of what was happening.  I bundled up and entered the rear-door of the garage where I kept my '77 Corolla.  However, when I attempted to open the old-fashioned garage door, it wouldn't budge, regardless of the amount of 22-year-old energy I exerted against it.  Puzzled, I walked around the outside of the garage.  There I found four feet of snow drifted up against the door.  With no shovel, I knew the Corolla was going nowhere.
Being a dedicated, electronic journalist, I knew I needed to figure-out a way to get to the studios.  I briefly considered walking the 5 miles to the studio but after a brief, one-block foray down Avenue A, I turned around and headed back to my apartment.
Rocky Brown (a red-haired giant of a man) was our morning disc jockey at that time.  I phoned him with my dilemma.  He was awake and having similar difficulty, but he had a buddy with a four-wheel drive Jeep who was willing to drive us to WITY.  I met them under the nearby overpass on Main Street and we began our journey.
The trusty Jeep headed south on Gilbert Street which becomes Georgetown Rd south of I-74.  We knew the lights atop WITY's three towers must be flashing out there somewhere but we could only see white.  Still, we knew we were getting close.  Suddenly, as we approached the intersection at Ross Lane, we were met with a State Police roadblock.  The troopers told us there were a number of cars abandoned ahead of us.  Some of them were completely drifted over with snow and invisible in the white-out conditions.  Bottom line:  no vehicles beyond this point.
We were feeling rather defeated at that moment when my attention was drawn to an unusual sight and sound.  Despite the early hour, several teenage boys were nearby on snowmobiles.  It dawned on me at once that this was our ride to the station!  It took Rocky and me only a minute to explain our situation before we found ourselves hanging on for dear life, speeding across snow-covered corn fields.
I remember thinking the whole time, "Don't fall off, don't fall off!"  I made it all the way to the station's parking lot and (perhaps out of sheer relief) I fell off the back into a pile of snow as we coasted to a stop.
You'd think this was the end of the adventure but it merely entered its next phase.  For the next 26 hours, Rocky and I manned the station, providing the people of Vermilion County with entertainment and with a vital lifeline.    We survived on crackers and Coke and grabbed quick naps on the floor of the newsroom.
By Friday morning, January 26th, the severe blizzard has given way to bright sunshine.  Rocky and I were still at the mics, looking and feeling somewhat bedraggled.  Maybe it was the fatigue talking but, as we made on-air small talk after my 9 AM newscast, Rocky announced that what he could really use was a beer.    I thought nothing more about it until, a few minutes later, I heard the now familiar whine of a two-cycle snowmobile engine.  There was a loud knock at our front door and through the glass I could see a man holding up a six-pack.  After a good laugh and our profuse thanks, he disappeared.  I never learned his name but, whoever he was, he was doing God's work that morning.  
Relief finally arrived later that day.  Rocky and I headed home hungry and tired but we knew we and WITY had been part of a great, shared adventure – one we would remember all our lives.
Wow, it gives me great pleasure to report reception of 980 AM WITY. I'm addicted to the radio, and my obsession is to find new distant radio stations, asking each one the great favor of confirming my reception. I have been a radio listener (DX-er) since 37 years ago and nowadays I do my listening out in the forest far away from the noise in the city. I have a 3000 feet long antenna hang up in trees 15 minutes drive from home:
http://www.box.net/shared/4k5htgo0xr
http://www.box.net/shared/9803a2h74o
I have recorded the station identification. " … 980 WITY Danville, from ABC News ". MP3 audio link: https://www.box.com/s/9e6d6c19cf7346d755be of:
WITY Danville IL 980 AM
Date: October 22nd, 2011
Time: EDT 2.00 AM
I am 49 years old and living in a small town with 45000 inhabitants in central Sweden. I works as an electrician mainly with CCTV cameras at a large steelworks here in Borlange. My hobbies besides DX-ing is Alpine skiing during the winter and Motorcycle during the summer.
I ask you kindly to listen to my recording. I hope that you can recognize the voice and even confirm this is your radio station. This would be a very nice memory of my contact with your radio station.
All the best greetings from Sweden, the land of the midnight sun.
Fredrik D.
BORLANGE
Sweden
Dear WITY,
           I was born in Charleston, Illinois, in 1945 and went to school at the U of I [Electrical Engineering].   Can't recall exactly when I went to work for WITY.  I think it was in late-1969 or maybe '70….I was there until summer of '72.  I had worked at WEIC in Charleston and WLBH in Mattoon.  I'd just gotten married and my wife was teaching at Danville High.  I originally signed on to do evenings…from 5pm to 1am!   Yes, in those days, I had an 8-hour air shift.  The format changed from MOR (Middle of the Road) to Rock in an attempt to garner the younger crowd.   I was totally outgunned by WLS in Chicago and even WABC in New York!   WCFL was a contender in the summer months, but they were hard to hear after sundown as they went hard directional to the East at night.
            The morning man, Jim, left after my first year and went to work for the new FM in town WIAI.  I moved into mornings – 5am to 11am – I think).  Bill Pickett was the local news guy and Conrad Overbow was doing sports.  Mike Mizlaff was General Manager.  Emmy was a sales lady and doing women's features on the air.  I'm sure I had pictures somewhere…but they would be hard to find after 40 years.
            During the 7am news block, I'd trudge out to the towers, rain or shine, and read the base currents.  Those were the days when we had to take meter readings every 30 minutes…  The Nims-Clark phase meter was a pain to operate for the 3 towers during a 5 minute Mutual Radio newscast.  It didn't leave me much time to go to the bathroom.  I drank gallons of coffee during the 5 hours and began a life-long addiction to caffeine.  I was smoking almost 2 packs of Marlboro's a day…something I gave up almost 30 years ago.
            As the morning guy, it was my job to line up guests for "Lay it on The Line" which was the talk/interview show at 10am.  I never found out how the show got it's name.  I hated the idiotic moniker for the sloppy attempt at doing talk.   I was expected to work several hours after getting off of the air and line up a cadre of interesting and insightful guests.  The General Manager used to goad me about getting people lined up.  He hated to have more than one or two days a week of open-line shows without a guest.
            There was no phone delay for my callers…no fancy phone interface…I had to take each call cold without screening….I had to wear an operator's headset one ear (to talk to the callers) and my regular headphones on the other ear so I could hear the commercials.  It was a horrible mess.   To do an interview, I would also have to set up a folding card table next to the console during the 10am top-of-the-hour news.  I cringe when I think back on it now….but it was a great training ground.  Much later at KXL in Portland, I did a number of talk shows.  My impromptu training at WITY forced me to focus on the guest and listening to him/her.   Sadly, there are few training grounds like that anymore.
            Having spent almost 25 years in local radio, it became clear things were changing in the late-80s.  The once mighty giants of radio [WLS, WMAQ, KHJ, KNBR, KFBK, KFI, WABC…just to name a few] have come to a sad and disappointing end.  There are those of us who remember the fun and the direct connection to the listeners.  Somehow, the fun has long gone.
            We had a Marti remote unit and I ended up doing some remotes.  I was fairly good at improvisation….but was no pretty boy.   I was probably 120 lbs soaking wet and didn't look at all like I sounded on the radio.
            My wife wanted to quit teaching at Danville High, and I looked for another job elsewhere even though Mike (GM) wanted me to stay.  I eventually spent six years a KMEO [now gone] in Phoenix doing Beautiful Music and some 13 years with KXL Radio in Portland….doing a whole bunch of things.  Even had a quick fling at KEX in Portland, but came back to KXL.
            By 1991, I'd had enough of radio.  My first job had been in 1967 at the now long-gone WKID in Urbana as a student at the U of I.  Intermittent stints at WEIC and WLBH finally led to me Danville.  I quit commercial radio and joined the US Foreign Service for the Voice of America in 1991.   I've served in Greece, Kuwait, Sri Lanka, Thailand, Saipan in the Mariana Islands and (now) back to Sri Lanka for a 2nd and last tour.  I will hit mandatory retirement age of 65 this coming December.  I've been in Sri Lanka almost 2 years now.  I supervise 22 local technicians and we operate 7 high–power shortwave transmitters for VOA.
Regards from South Asia,
Mike T.
Negombo, Sri Lanka
Dear People of WITY:
   We are a family that really loves the "oldies" music that you play.  Unfortunately, we live about 35 miles southeast of Chicago in Cedar Lake, Indiana, and we can't pick up your signal too strong.
   Once in a while we will get a real good signal and can pick up most of your beautiful selections.  I'm going to install a short wave antenna in my attic to see if we can improve our reception.
   Keep up the good music!!
Pat & Gena V.
Cedar Lake, IN
16 August 1999
To whom it may concern,
   I would like to take this time to thank you ever so much for having the Glenn Miller Orchestra at the David Palmer Civic Center on August 7.  It was truly a delightful evening.  I came across the tickets only because the person planning to attend could not and hated to see the tickets go to waste…The really missed something special.  I really appreciate the businesses in Danville helping support this venture and hope they will do this again in the future…The meal was also excellent.  I have told many that I felt like I was on the Lawrence Welk show (without the bubbles of course).  Again, thank you very much and please bring them back to the area again.
Beckie E.
Paris, IL
Dear Sir:
   I just want to take a few minutes to compliment you on the relaxing, wonderful music that you play all day long.
   Christmas season was fantastic… I don't think my radio was turned off hardly at all.  It was beautiful.  Even the evenings.  I wake up in the middle of the night I would turn it on – even at 4a.m. and still enjoyed the music.
   So many of my friends comment on the beautiful music also, but they never take time to let you know.
   It is very much appreciated by MANY – especially in the world we live in today with the "suggestive lyrics" and music with NO MELODY at all.  (You know that I am a retiree because I admit that they don't know how to play "big band" sound anymore).
   I also enjoy your "school report" during news time.  I have three grandchildren in the parochial schools so it is nice to hear what is going on in all of the schools.
   Thank you for allowing us to hear this beautiful music.
  God Bless!!
Mrs. Regina K.
Westville, IL
980 WITY AM:
   Really enjoy your easy listening music and gospel (on Sunday).  Listen to it daily.  Thanks!
Mrs. Manuel L.
Pine Village, IN
Dear Sir or Madam:
WE LOVE YOUR MUSIC PROGRAMMING!!!!!
   We tune in WITY daily.  It seems to be the only beautiful music around on local radio.  Your station plays in our home all day as background that enhances our activities.  You go with us in the car on errands.  I think you get the picture.
  We really appreciate the type of programming you do.
  My wife and I are transplanted Chicagoans.  Having been born and raised there and living in our beloved city for more than 60 years, we never thought we'd be moving at this time of our lives.  But, we have always been familiar with Central Illinois as we have family here.  Many, many enjoyable memories stretching back into early childhood took place on Grandma's farm in the Rankin area.  Now once again our children are here.  Teaching here brought them bakc to a place we've always loved.  At any rate, it was time for us all to be together again and so we too moved.
   Your station has brought continuity to our daily lives.  We truly enjoy the type of music programming you do.
   One radio thing we do miss most strongly is the Old Time Radio.  We did always listen Saturday afternoons to Chuck Schaden's Old Time Radio, and still tune in WMAQ each night to hear Stan Freeberg and/or Carl Amari.  I am sure there are many, many WITY listeners who whould love to tune in your station to hear once again Jack Benny, Fibber McGee and all the old mystery and drama programs.  Have you ever considered airing these wonderful old shows?
   Again thanks, you make our day!
Sincerely,
Marty K.
Hoopeston, IL